Research
Our lab is primarily interested in the function and evolution of the ribosomal DNA repeats (rDNA) in eukaryotes. In particular, we are interested in the so-called extra-coding functions of the rDNA. These are functions that the rDNA exhibits in addition to the primary function of encoding ribosomal RNA. These extra-coding functions affect many aspects of cell biology and some are responsible for the unusual evolutionary behaviour of the rDNA, known as concerted evolution. We investigate the rDNA using both molecular and computational approaches. We also maintain interests in repeat biology in general, fungal evolution, and mushrooms.
more....
People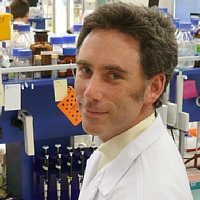 Austen Ganley (Lab head)
Austen completed his BSc, BSc(Hons) and PhD in Genetics all at Massey University. From there he managed to escape the clutches of Palmerston North and voyaged to another "south" – Southern USA, to post-doc in the mushroom lab of Rytas Vilgalys at Duke University in North Carolina. After a series of cultural exchanges involving mushroom
more....